The Farm
Pimhill is a farm of 770 acres situated just North of Shrewsbury in Shropshire.
Ginny and her husband Ian Anderson have overall responsibility for the farm and the mill.
There is a dairy herd of 285 cows which is managed by Roger. The arable side of the farm is overseen by Fred.
To see the principles by which we farm please view our Why Organic Produce? page.
Our wheat and oats are sold through Pimhill Mill which is situated on the farm. In the Mill Ellie is our Miller.  Yvonne, Cynthia, Sally, Jenny and Emma pack and mix the mueslis and Jacqui runs the farm and mill office.
Pimhill Farm is situated on land first bought by the Lee family in 1196 from the monks of Lilleshall. The Lee family motto was " Always mindful of the future " which we think is just as fitting a motto for the farm today.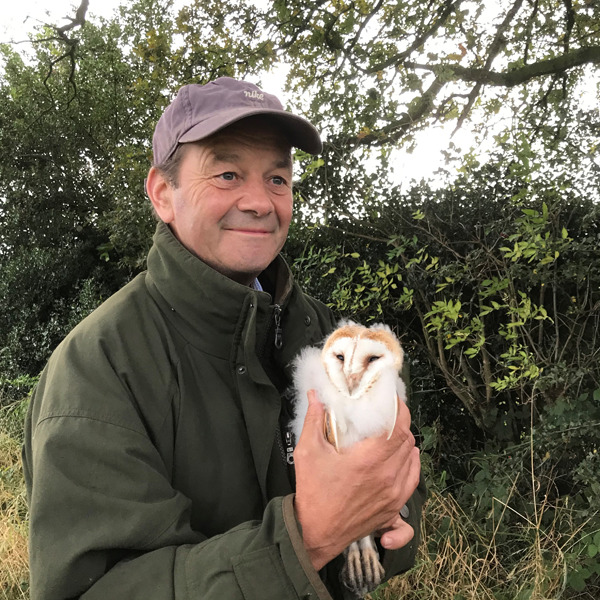 Ian with one of three Barn Owlets hatched on the farm last year. With thanks to the Shropshire Barn Owl Group for all their help.