Apple and Dried Apricot Crumble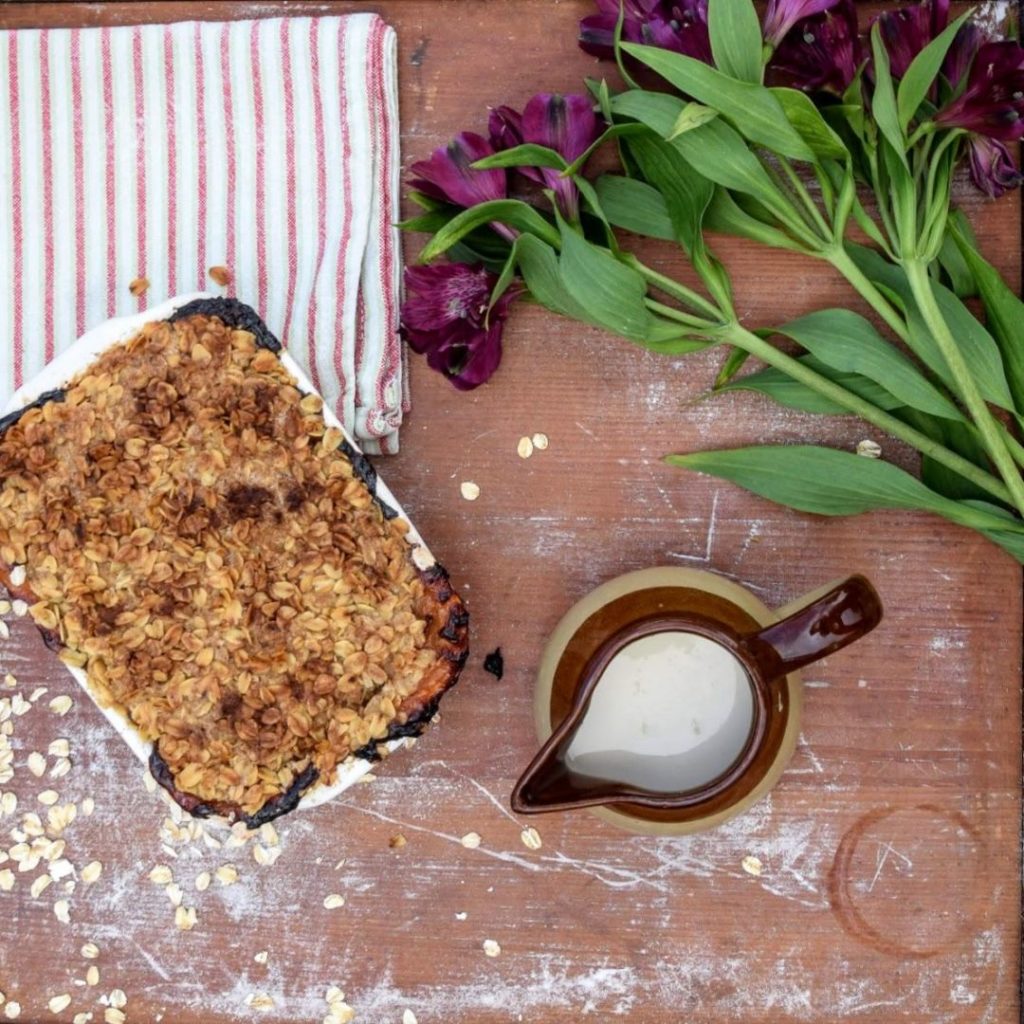 Serves 4-6
6 cooking apples (approx 150g each peeled and roughly chopped)
80g dried apricots (chopped in half)
115g brown sugar
125g unsalted butter (cubed at room temperature)
150g Pimhill jumbo oats
50g plain flour
A pinch of cinnamon
Preheat your oven to 180°C. Heat the apples gently in a saucepan with 20ml of water, 35g of the sugar and the cinnamon for about 10-15 minutes, with the lid on.
In a mixing bowl, combine the oats, flour, apricots, the rest of the sugar, and the butter cubes until the mixture resembles wet sand.
Remove the apples from the heat (they should be nicely stewed by now) and place them into a 20cm baking dish. Leave enough room for a generous amount of the oat crumble topping.
Bake for 30 minutes until golden brown. Enjoy with cream, custard or ice cream.