Classic overnight soaked oats, also known as Bircher Muesli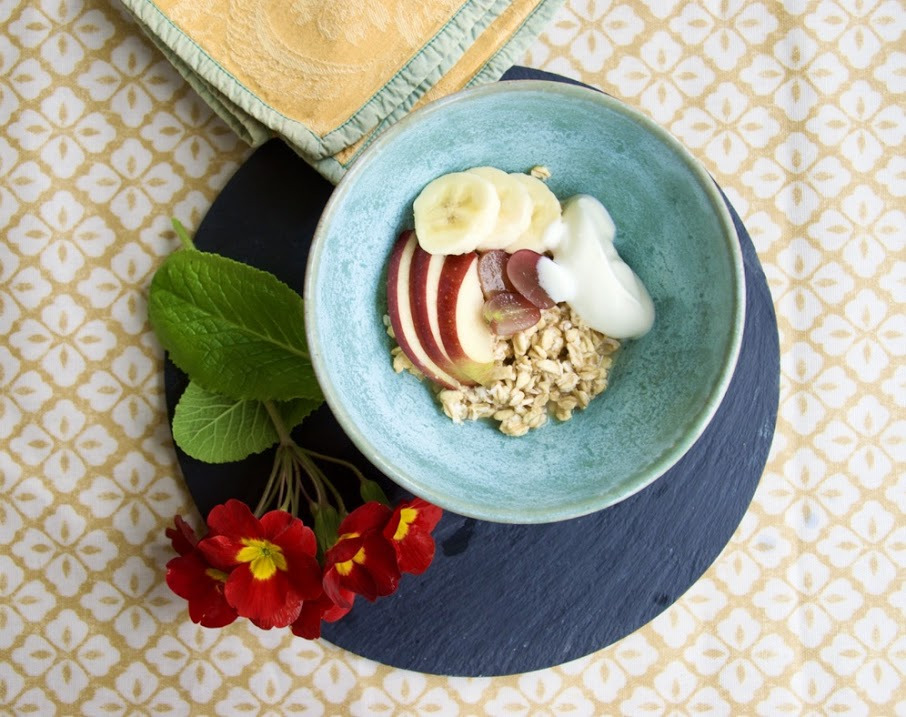 A real treat for breakfast and can be a nice change in a breakfast routine. They are a nutty hearty breakfast with just the right amount of sweet.
Serves 3-4
150g Pimhill jumbo oats
300ml fresh apple juice
A pinch of cinnamon
1 apple, sliced
1 banana, sliced
10 grapes
Natural yogurt
Put the jumbo oats into a good size tupperware. Add the cinnamon and mix. Pour in the apple juice, put the lid on and leave in the fridge overnight.
The best thing about Bircher is you can mix up the toppings and what you soak the oats with:
Most fresh fruit works on top - bananas, apples (sliced or grated), oranges, grapefruit
Syrups - date, maple, or golden
Dried fruits & nuts - apricots, raisins, walnuts, almonds, coconut, figs, prunes
Seeds - pumpkin, flax or sunflower seeds
Broken up chocolate
Spices - cinnamon and nutmeg are great.
We think a must is a dollop of yogurt on top to finish it off